Our Team
Our team members are fully qualified, Christian professionals dedicated to the growth and learning of your child(ren).  They teach the Ontario Ministry of Education curriculum from a Christian perspective.  This ensures that your child is fully prepared for the next stage of their educational journey.
Educational Supports
You want your child to succeed in school and so do we.  We have trained support staff and a Learning Resource teacher dedicated to helping fill skill and knowledge gaps and providing additional educational challenges when needed.  We use the Measure of Academic assessment tool three times a year to track academic achievement and growth.  This tool also tracks your child's growth from Grade 1 to Grade 8.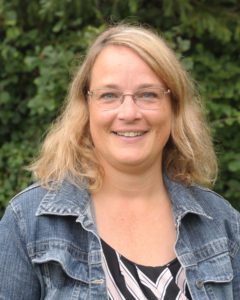 Teresa Campbell – Kindergarten
Credentials
BASc Honours  Degree in Child Studies – U. of Guelph

RECE – Registered Early Childhood Educator – U. of Guelph

BEd- Primary/Junior – Wilfred Laurier

Ontario College of Teachers Certificate (OCT)
AQ (additional Qualifications) – Kindergarten Specialist
AQ – Special Education Part 1
I am a very blessed individual.  I say this because I am able to merge my passion with my job.  Teaching 'tiny humans' brings me much joy and it has been my passion.  Every day my students show me Jesus in tangible ways. I am also blessed to be part of their lives in such an influential and developmentally significant time in their lives.
My professional and personal life often merge as my love for learning and teaching is part of both. I enjoy "trying new things" (this is often said in our classroom) and "giving it my best try" (another kindergarten mantra) as a way to grow as a person.
Diane Furtney – Grade 1/2
Certification:
Bachelor of Christian School Education, Heritage College, Cambridge, ON
ACSI Certification, Grade K-8
Sept 2000-2002 2-Year Bible Certificate, Kawartha Lakes Bible College, Peterborough, ON
Experience
Teacher, Calvary Christian School, St. Catharines, ON

Grades 3 and 4
French K-8
Choir Director
Cross-Country Coach

Teacher, North Toronto Christian School, North York, ON
My teaching experience allowed me to work with students with various needs in the classroom. I have learned to adapt learning styles to meet the academic, social, emotional, and spiritual needs of individual students and groups of students. I have worked with various curriculums, which has allowed me to adapt to whatever is given to me and apply it to meet the needs of my students.
It was always a joy to watch my students learn and grow, build relationships with them, and to watch them develop their confidence to exceed their own expectations. I enjoy being with children and encouraging them to be all that God created them to be.
Matthew Williams – Grade 3/4
Credentials
Bachelor of Education (Concurrent Education Program) Nipissing University- Brantford, Ontario
Honours Bachelor of Arts (Concurrent Education Program) Wilfrid Laurier University- Brantford, Ontario
Primary ABQ, Nipissing University, Ontario
Special Education Part 1 AQ, Nipissing University, Ontario
Arabic Language Learning Amman, Jordan
Experience
Grade 2/3 Homeroom Teacher in Amman, Jordan
Grade 3/4 Homeroom Teacher in Kitchener, Ontario
ESL Teacher in Ontario, Canada
Grade 2 Homeroom Teacher, Amman, Jordan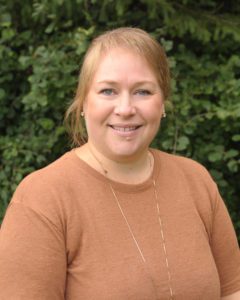 Credentials
Bachelor of Arts, University of Waterloo
Graduate Diploma in Education, University of Newcastle, New South Wales, Australia
Ontario College of Teachers Certificate (OCT)
French as a Second Language, Part 1 – AQ (Additional Qualification)
Religious Education, Parts 1, 2 and Specialist – AQ
I love guiding students on their journey of an appreciation for another language and culture and seeing them grow in their abilities. It also brings me joy to assist students in serving others within the school and the community. I love seeing them realize their gifts and share them with those around them.
I love spending time with my family playing board games, hiking, and staying active.  I also enjoy home decorating and event planning.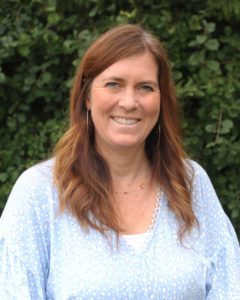 Credentials
Bachelor of Science – Redeemer College University
Bachelor of Christian Education – Redeemer College University
Ontario College of Teachers Certificate (OCT)
Christian School Teacher Certificate (CSTC)
I love my job. It is plain and simple.  I love teaching and feel blessed to be able to play an important role in the lives of my students.  Each day has its challenges and ups and downs, but the laughter, the smiles, the stories, and the "aha" moments all make it worthwhile.  Getting to spend almost every day for many months with a group of students makes them feel like part of my family, they become "my kids".   I care about their well-being as a child of God and about the learning journey that they are on.  
When I'm not in the classroom I love hitting the gym, playing baseball, and just being active.  I also enjoy reading and being the loudest cheerleader at my kids' sporting events.
Theresa Janeczko – Grade 7/8
Credentials
Bachelor's of Education, Junior/Primary Division – Redeemer University College, Ancaster, Ontario

Bachelor's of Art, English Major, History Minor – Redeemer University College, Ancaster, Ontario

Special Education AQ Part 1, Western University, London, Ontario
Classical Training, Westminster Classical Academy, Toronto, Ontario
Experience
Grade 7/8 Classroom Teacher, Verideia Classical Christian Academy, Kitchener, Ontario
Grade 3/4 Classroom Teacher, Listowel Christian School, Listowel, Ontario
Grade 5/6 Classroom Teacher, Orangeville Christian School, Orangeville, Ontario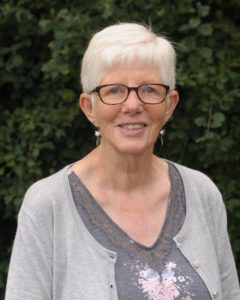 Betty Hovingh – Learning Support Teacher
Credentials
Bachelor of Arts, History & Physical Education – Trinity Christian College
Bachelor of Education – Brock University
Ontario College of Teachers Certificate (OCT)
Special Education Part 1 &2 – AQ (Additional Qualifications)
Christan School Teacher Certificate (CSTC)
I  have been a classroom teacher for many years. I now enjoy working with children in small groups or one on one. I take great delight in seeing students experience success in their classroom work as a result of the work we do together in the Learning Resource Room.   
In my leisure time, I enjoy reading, biking, camping, backpacking, and completing 1000+ piece puzzles.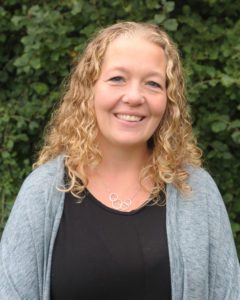 Credentials
Intensive Early Childhood Education Diploma Program, Sheridan College Davis Campus, Brampton, ON
Concurrent Bachelor Of Arts/ Bachelor of Education, Lakehead University Thunder Bay, ON
o Primary-Junior Specialization in the Professional Program of On-Site Delivery (P.P.O.D)
o Undergraduate Bachelor of Arts Degree in Sociology
AQ Mathematics, Primary and Junior, Part 1, York University
AQ Mathematics, Primary and Junior, Part 2, York University
Experience
Grade 1/Library Teacher, Maryborough Public School, Moorefield, ON
Elementary Occasional Teacher, Upper Grand District School Board, Guelph, ON
Designated Early Childhood Educator, Waterloo Region District School Board, Kitchener, ON
Toddler Teacher, Pluto Daycare, Kitchener, ON
Contract Preschool Teacher/Before and After School Program Teacher, The Early Learning Center of Minto, Palmerston, ON
Candace Burnett - Administrative Assistant & Bookkeeper
Marina Heikamp - Bus Driver
Credentials
Class B License
PSW Certificate - Conestoga College
Hi, my name is Marina Heikamp and I have been working in the Health Care Feild as a Personal Support Worker for over 20 years. I got my Degree at Conestoga College in Kitchener. I have worked in Home Care as well as in Long Term Care. Three years ago I made a life change and got my B License so that I could drive School Bus. I am proud to be a bus driver for CCS School now!
I have been a part of the CCS school family for many years though, as I'm also a proud Oma to my two grandchildren that have been attending CCS since JK. They are now in grades 6 and 8. I have seen the wonderful Christian family that you have at the school, both staff and parents! I'm happy and blessed to be a part of this School.
Paula Manderson - Bus Driver
Credentials
I've been driving a school bus since 1988 and believe it or not, it still brings me joy!  I love seeing the students grow and change.  I have a class BZ license and over the years I've done hundreds of school and public charters.  I love to drive and I love to explore.
Music brought me great joy for many years, as a professional singer/musician.
I love my life in Harriston, (where I was born and raised).
I have a wonderful Christian husband, Steve, a beloved standard poodle, Roxy, and a 20 yr. old turtle!  I have one son and now finally a granddaughter!   I love all my backyard birds and critters,  and finding a corner to cozy up with a good book.
I am truly thankful to be part of a wonderful school that teaches and upholds Christian values that are in line with my own.
The Joy of the Lord is our strength😊
Tieneke DeBoer- Custodian
My name is Tieneke de Boer. I am one of the custodians at Community Christian School. I was a nurse in Holland and specialized in working with children with mental and physical disabilities. In 1993 our family immigrated to Canada, where we dairy farmed on a farm outside of Arthur. I have been a part of the Community Christian School Community for over 28 years, as our four children attended this school and now my grandchildren. This past September, I started in my role as Custodian at CCS after semi-retiring from dairy farming. It is such a joy to be a part of the CCS community, and I continue to find a new passion in my role of custodian.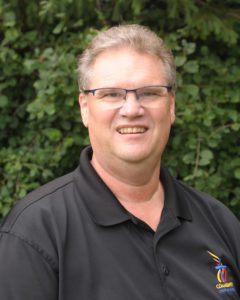 Credentials
Bachelor of Arts, History – University of Waterloo
Bachelor of Education – University of Western Ontario
Ontario College of Teachers Certificate (OCT)
Christian School Teaching Certificate (CSTC)
Christian School Principal Certificate
Van Lunen Fellow
I love being a mentor to students as they grow spiritually and educationally I love creativity in students as they explore all aspects of God's creation I enjoy reading, thinking, cooking, eating good food, watching the Kitchener Rangers play at the Aud, biking, and hiking.